Introduction
MapProvision is a web application that facilitates the uploading and managing of your spatial data. This data can then be represented as layers and visualizations embedded in your website, blog or intranet.
The MapProvision application consists of two main components:
Manager: Used to upload and organise you spatial data sets into Data Collections.
Viewer: Used to view your Data Collections via a Map View portal designed to be easily embedded in your website.
MapProvision stores your data sets into Google Fusion Tables that are linked to your Google Account. These show up in your Google Docs list and will only allow modification by the Google Account holder or other users that the account holder authorizes. Any data you upload using MapProvision will be owned by you indefinitely regardless of whether you continue to use MapProvision or not.

Google Fusion Tables is a Google cloud based storage system that is part of the Google Docs family that lets you gather, visualize and share your data online.

The first time you open the MapProvision Manager you will be prompted to authorize the MapProvision application to access your Google Fusion Tables. This authorization is only valid for your Fusion Tables and can be revoked by the user at any time.

MapProvision can represent spatial data in a number of unique Layers and Visualizations.

The different Geographic Layers supported are:

The different spatially aware Visualizations supported are:
High level workflow for using MapProvision.
&nbsp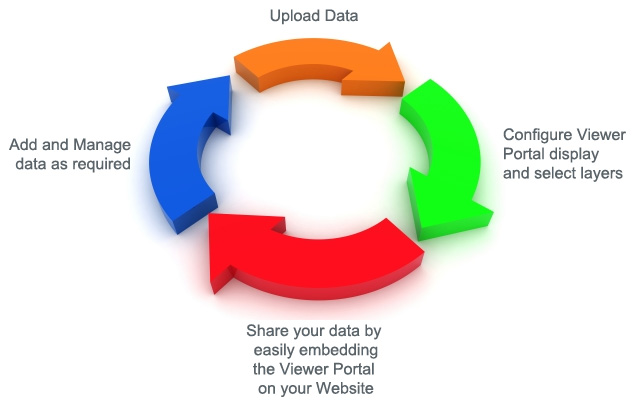 &nbsp